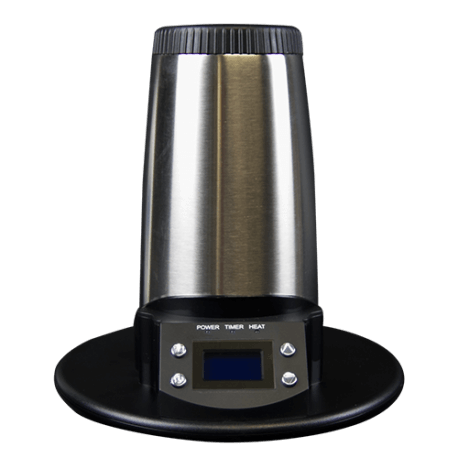 Use the Whip System for a direct draw or freshen & set the mood with the Aromatherapy feature.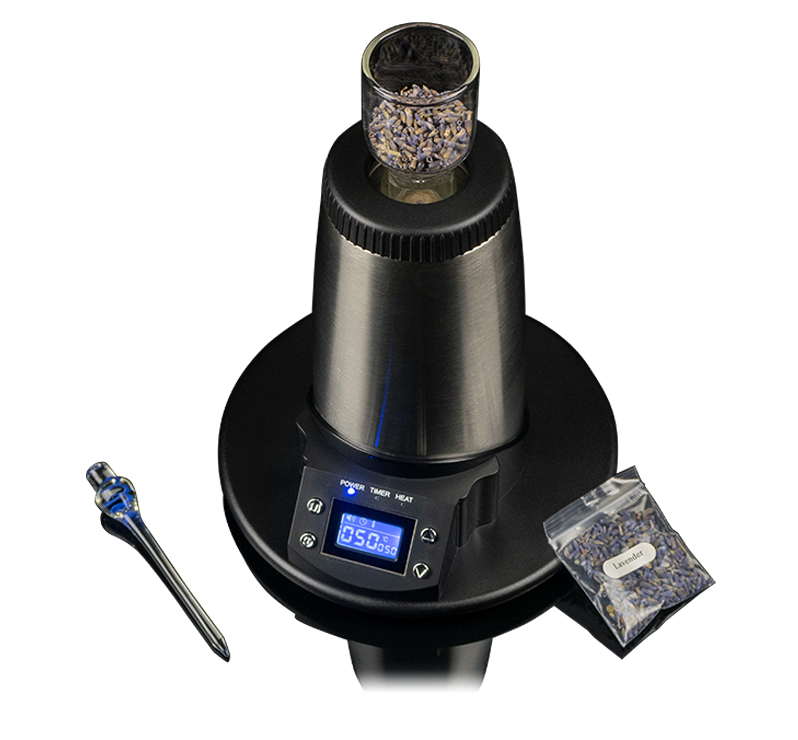 Designed with efficiency in mind, the V-Tower delivers tasty vapor every time. The Glass Cyclone Bowl allows you to effectively control dosage and get the most of your botanicals.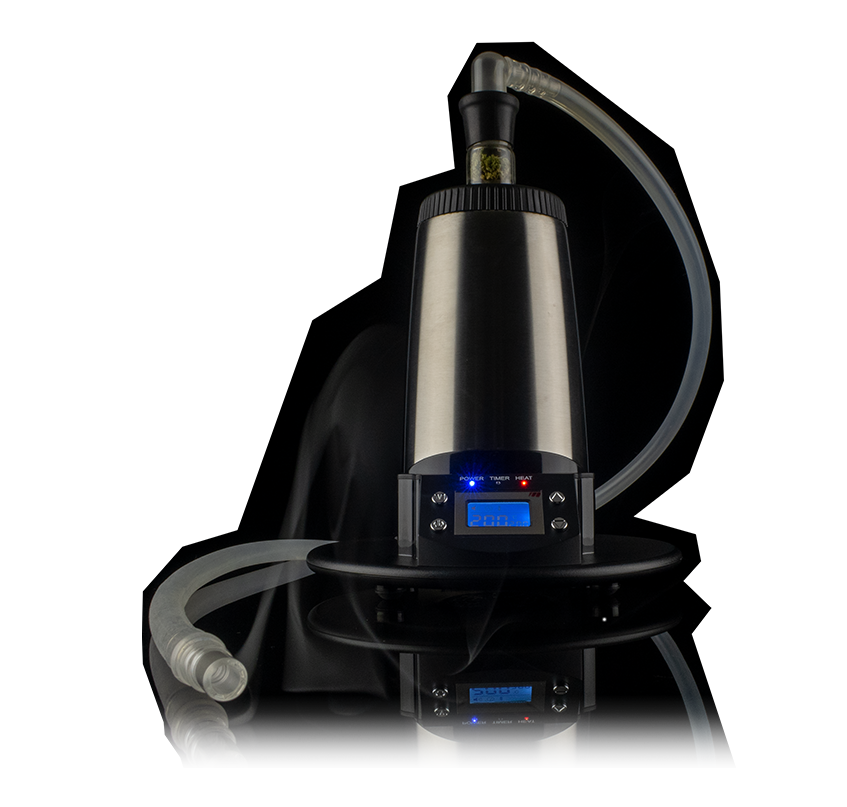 Easy To Use & Easy To Clean
User friendly parts and controls simplify your experience and make cleaning up a breeze.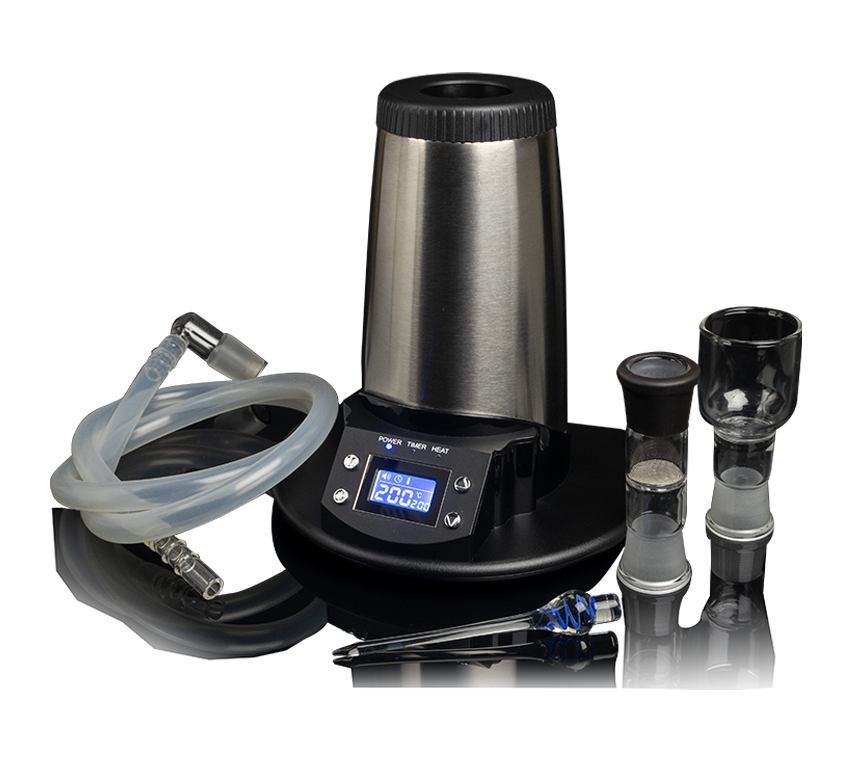 Many aromatic botanicals can be vaporized to precise temperatures releasing pleasing aromas, terpenes, and botanical compounds. Promote/enhance energetic or relaxing environments.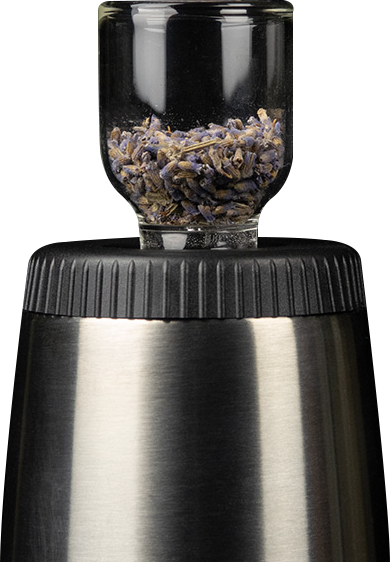 Aromatic Botanicals come in many forms. Whether dried or fresh, various flower petals, foliage, fruits, resins, roots, and bark can all be used for aromatherapy.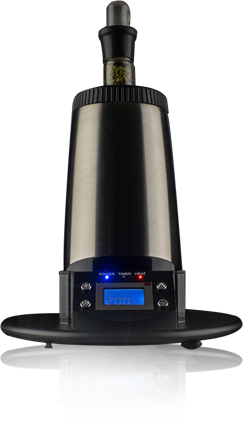 Precise Digital Temperature Control



Adjustable Auto Shut-Off Timer
1 x V-Tower Multi-Purpose Heater
1 x V-Tower Power Adapter
1 x V-Tower Glass Cyclone Bowl
1 x V-Tower Glass Aromatherapy Dish
1 x V-Tower 3′ Whip (Silicone)
1 x Spare V-Tower Flat Screen
1 x Spare V-Tower Dome Screen
1 x Sample Aromatic Botanicals
1 x V-Tower Owner's Manual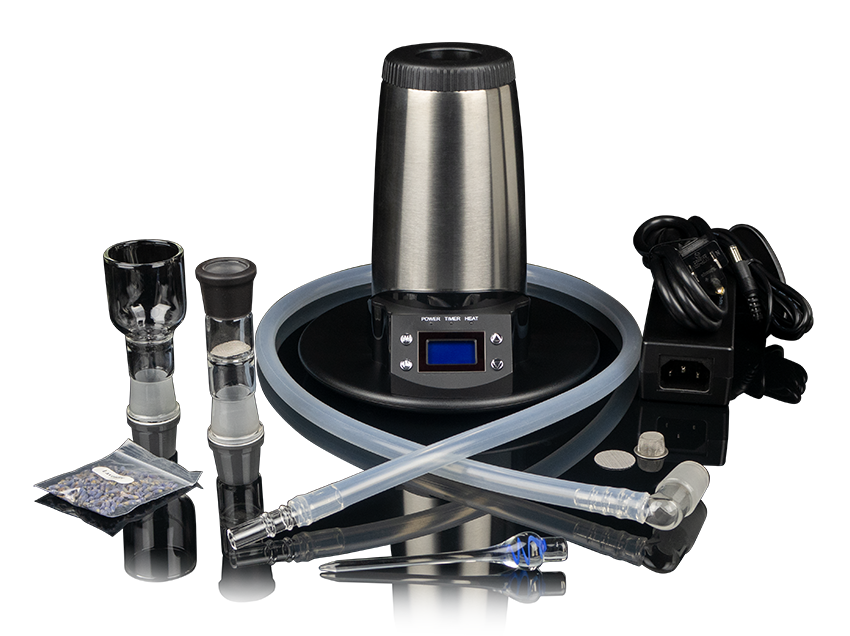 Check Out What People Are Saying About the V-Tower
Read Reviews
Reviews
I have an extreme q for about 6 months and now im buying a v tower just to make sure i have a back up if one breaks lolol.

I've bought 5 Arizer products that's how much I appriciate them.

I've bought 2 V-Towers (gave 1 as a gift and the other is my main unit), 2 Extreme Qs (gave 1 as a gift and the other Extreme Q is my spare) and a Solo II for myself. As a medical patient, this is it.

Deserves it's reputation!

It came down to this: either I quit or I fork out the money and take a chance on the v-tower. Boy, am I glad I purchased it! My breathing got noticeably better in just 2 days! And I can finally get the effects again. Something I couldn't do anymore since smoking was getting incredibly painful. There's a learning curve and it's not like regular smoking. You'll understand why they're called "sessions". You puff away absentmindedly until you realize you're good lol. 100% satisfied with the product along with the quality and expediency of the shipping. It actually took me 5 minutes to unpack what was carefully put in the box!
Write a Review