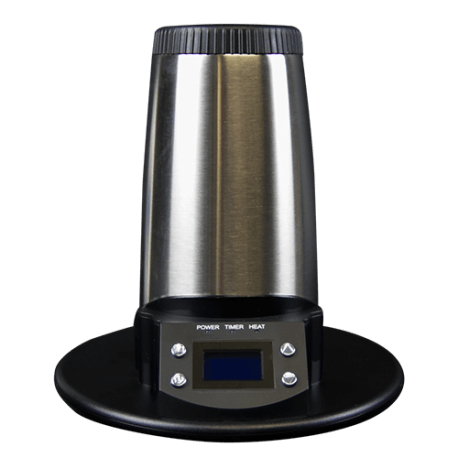 Use the Whip System for a direct draw or freshen & set the mood with the Aromatherapy feature.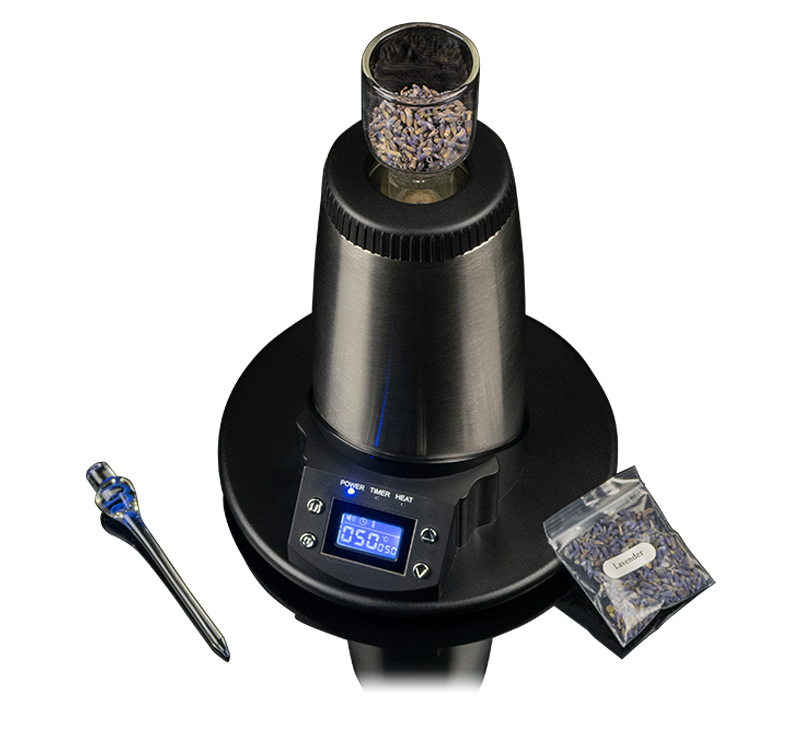 Designed with efficiency in mind, the V-Tower delivers tasty vapor every time. The Glass Cyclone Bowl allows you to effectively control dosage and get the most of your botanicals.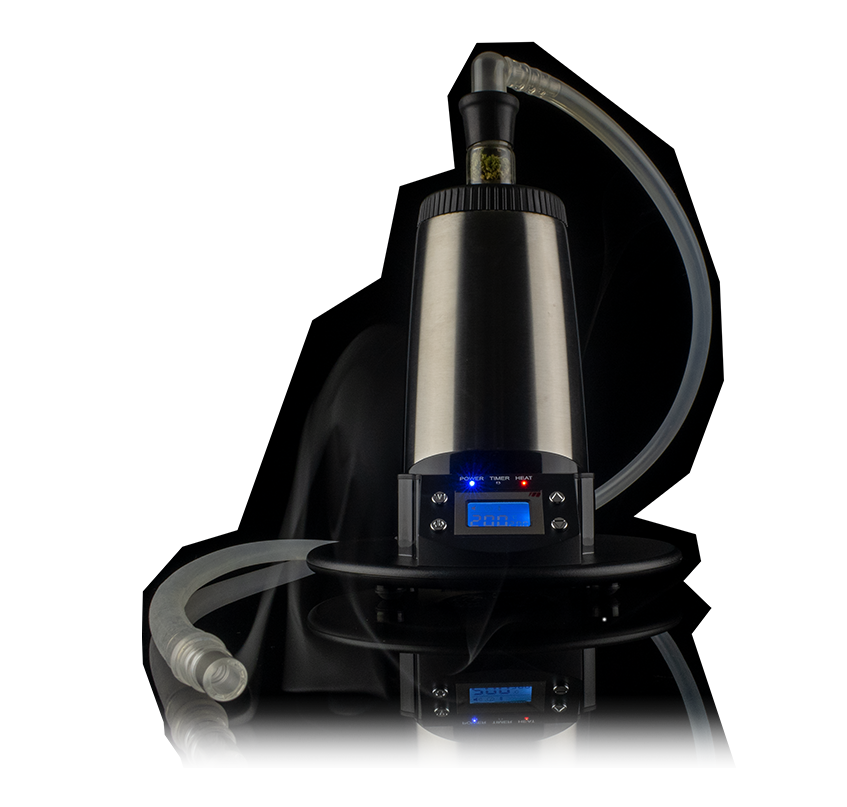 Easy To Use & Easy To Clean
User friendly parts and controls simplify your experience and make cleaning up a breeze.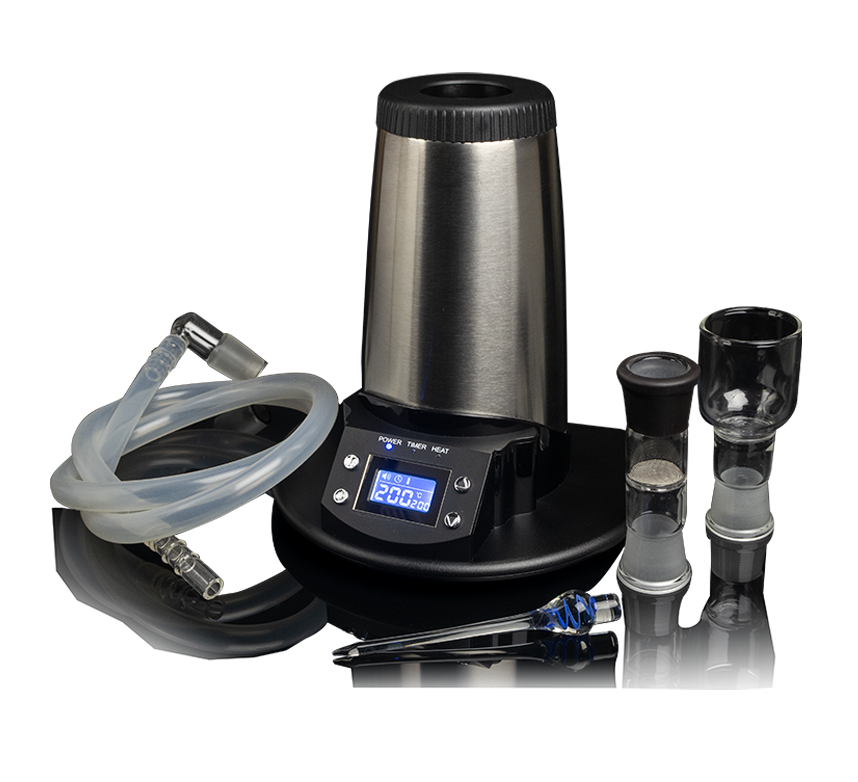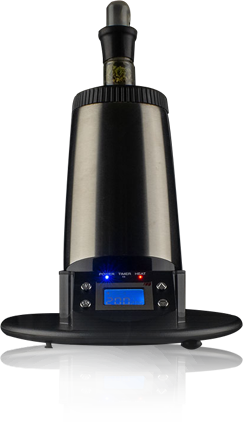 Precise Digital Temperature Control



Adjustable Auto Shut-Off Timer
1 x V-Tower Multi-Purpose Heater
1 x V-Tower Power Adapter
1 x V-Tower Glass Cyclone Bowl
1 x V-Tower Glass Aromatherapy Dish
1 x V-Tower 3′ Whip (Silicone)
1 x Spare V-Tower Flat Screen
1 x Spare V-Tower Dome Screen
1 x Sample Aromatic Botanicals
1 x V-Tower Owner's Manual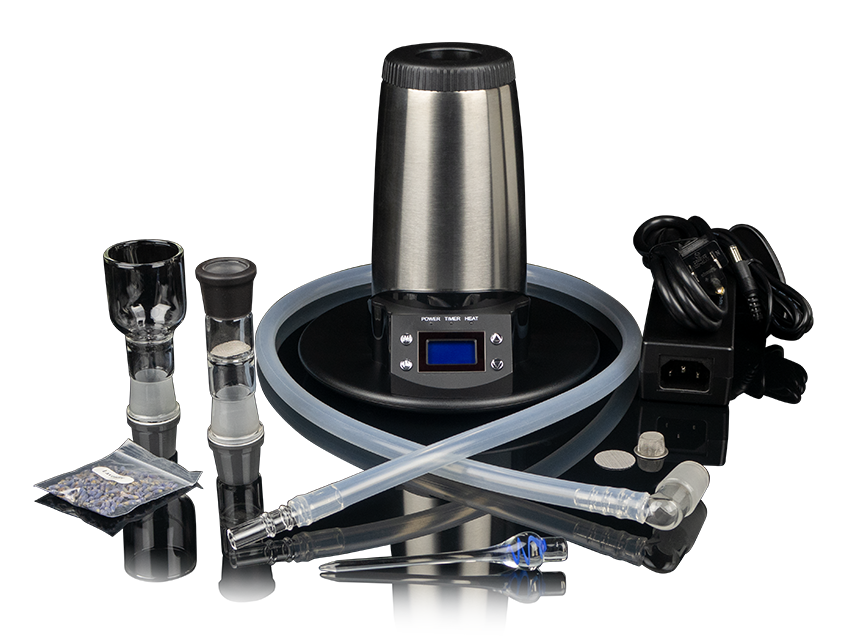 Check Out What People Are Saying About the V-Tower
Read Reviews
Reviews
New to flower vaping; ideal way to start

I've smoked and had many many different pipes over 50 years of my life. This unit was recommended to me by a friend and it was well worth the purchase. I came back to this website to pick up a longer whip hose- the unit is by my bed and the supplied whip was a bit too short. My only issue was the lack of legible cleaning instructions The instructions are in a tiny pamphlet and not legible to my old eyes. Well made, highly recommended.

I've used a vape pen, launch box, and vape pipe. They just didn't do the trick for me. Chambers were too small for what I need. I didn't want to spend hundreds of dollars for a volcano and didn't want the cheap $65 desk top. V Tower was middle of the road pricewise, and I liked the reviews. I stopped smoking entirely for 3 wks. at the beginning of this pandemic. Then went to only vaporizing. My lungs haven't been this clear for years! I may never go back to combustion. I love the V tower! Shipping was fast, too!

Beats Volcano On Every Count

I'm a repeat customer. I bought an Extreme Q about 7 years ago. It was actually working fine, I just broke an interior glass part that was really well protected last week. Long story. But it was all my fault. The Extreme Q served me faithfully. Rather than seek repair, after seeing the V-Tower Arizer now sells, and for so cheap, I decided to just get a new one. I miss the remote (unfortunately my Extreme Q's remote does not function with the V-Tower.. nobody said it would, but I had hopes), but the remote really isn't necessary. Up til about 7 years ago I used the German classic machine "Volcano". Anyone who's looking for the next generation will love the V-Tower/Extreme Q. It heats up faster and burns much more efficiently than Volcano. It also lasts longer. I was burning out my Volcano's in about 3-4 years. Bad engine parts inside I guess. No problems whatsoever with 7 years of Extreme Q ownership, and V-Tower appears to be the same thing, sans bags (that I didn't use anyway; the whip is king), the blower (which I'm not sure the modern Extreme Q has anymore anyway, since it doesn't seem to be needed) and the remote.
Write a Review