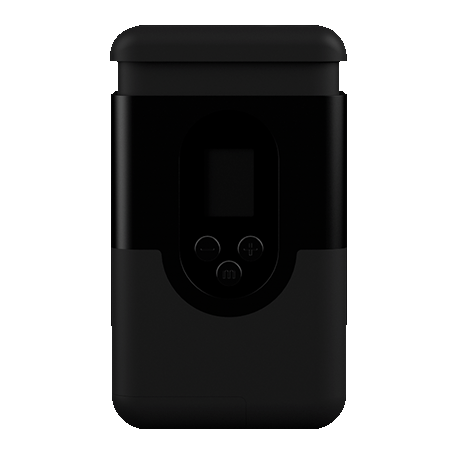 Portable Micro Heater
For Dry Herb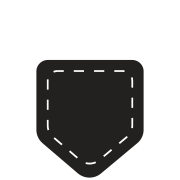 Small, Palm Sized & Pocketable
Ultimate Portability

Convenient Glass Pod System
Easy To Use & Easy To Clean

Push-Top Glass Mouthpiece Protection
Protect Your Glass On-the-Go

Isolated Airpath & All-Glass Vapor Path
Fresh Air, Smooth & Tasty Vapor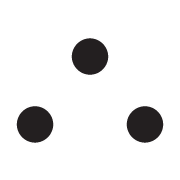 Custom Session Settings, Only from Arizer
Complete Control at your Fingertips
Precise Digital Temperature Control
Dial in the Connoisseur in you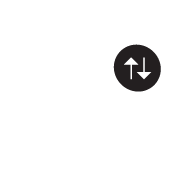 High Capacity, Rechargeable, interchangeable Batteries
Up to 90 Minutes of Use per Charge

Micro-USB Charging & Use While Charging
Unmatched Convenience

Meticulously Engineered Hybrid Heating
Designed for Performance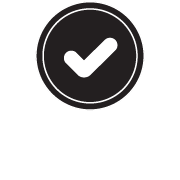 Carefully Sourced, High Quality Components
Experience Why Arizer is Better by Design

Manufacturer's Warranty
Industry Leading Customer Services
Go to The Next Level in Portability
Culminating from 15 years of technology development and proven customer satisfaction, Arizer has once again set the bar for hand-held dry herb vaporizers.
Portable and Powerful, Compact and Convenient, Easy to Use & Easy to Clean – All the best features from a long line of High-Quality Portable Vaporizers.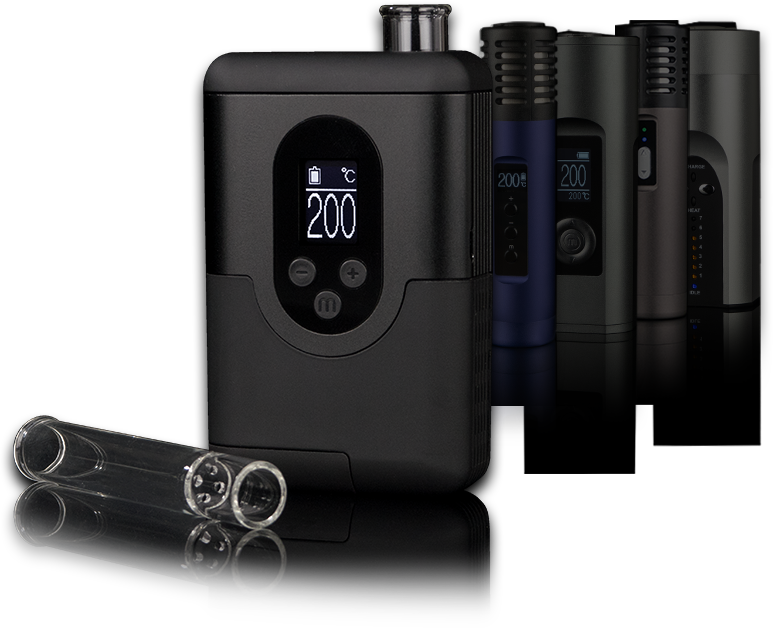 Dial In The Connoisseur In You
Enjoy legal organic flower The Arizer Way. We are passionate about vaporizers and strive to bring you the very best vaporizing experience. Taste the difference that only a premium Arizer hot-air vaporizer can provide. Enhance the terpene profiles and maximize the potency of your favorite herbs & flower.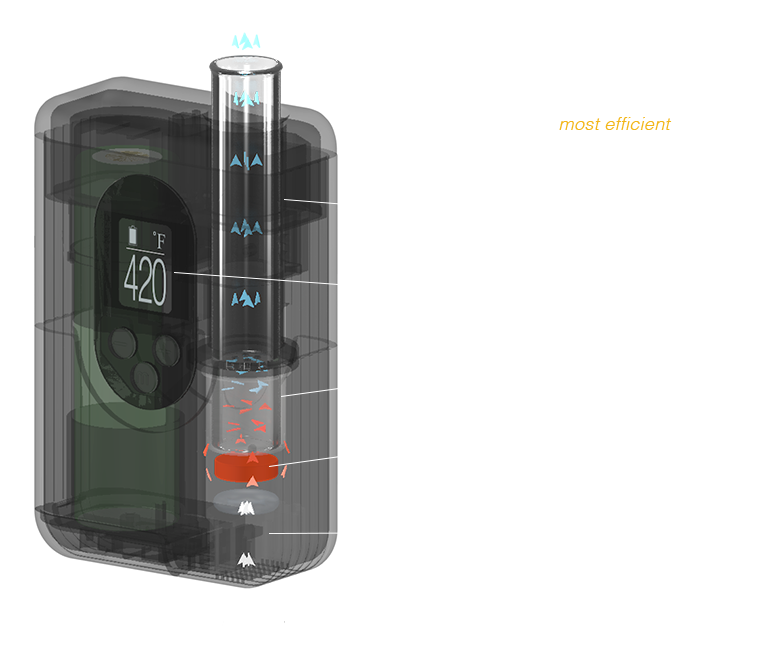 For people on the move who need a portable vaporizer that can Go where they do. Quickly reload with convenient, simple & discreet Pre-Loads of your favorite strains and never miss a beat with multiple power options, including our session-saving Use While Charging feature.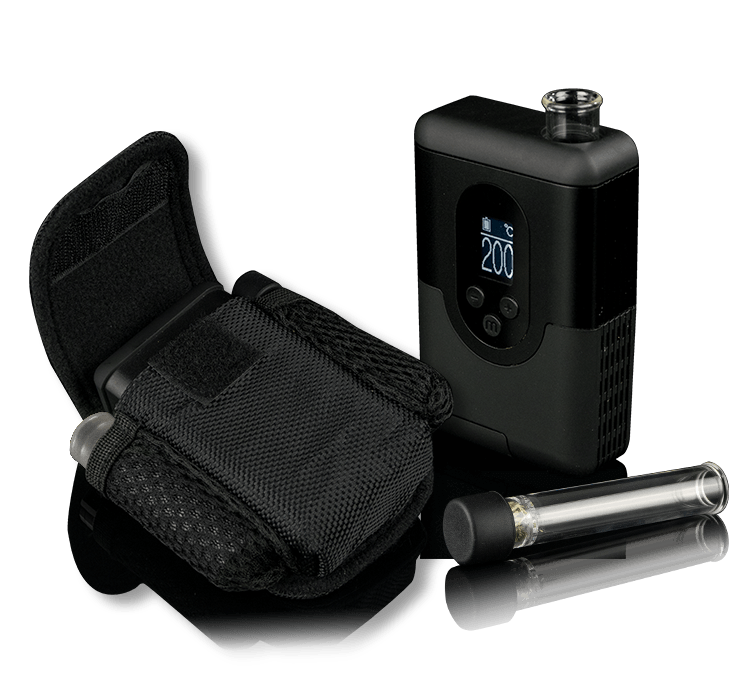 1 x ArGo Portable Micro-Heater
1 x ArGo USB Charger / Power Adapter
2 x ArGo Glass Aroma Tube
2 x ArGo PVC Travel Tube w./ Cap
1 x ArGo Belt-Clip Carry Case
2 x ArGo Silicone Stem Caps
1 x Stainless Steel Stirring Tool
4 x ArGo Stainless Steel Filter Screens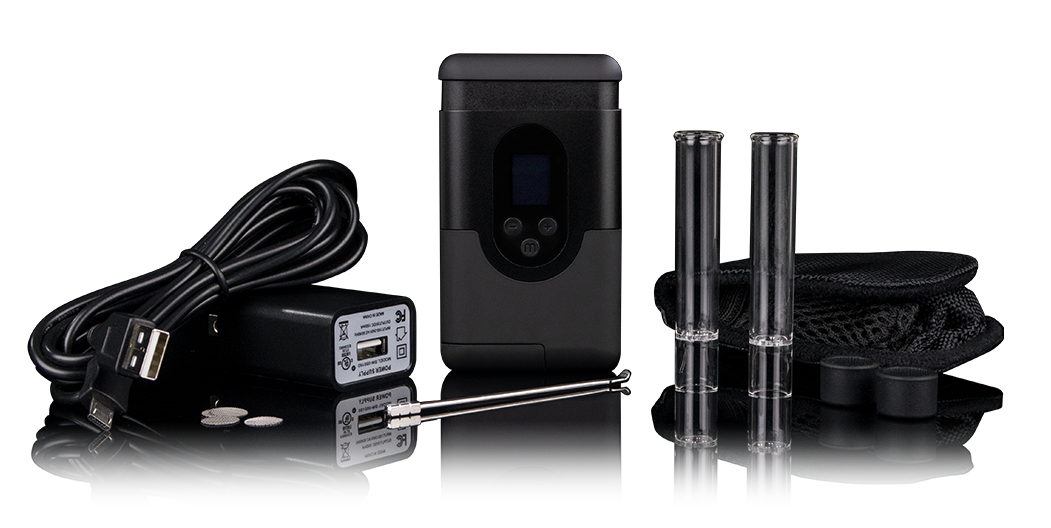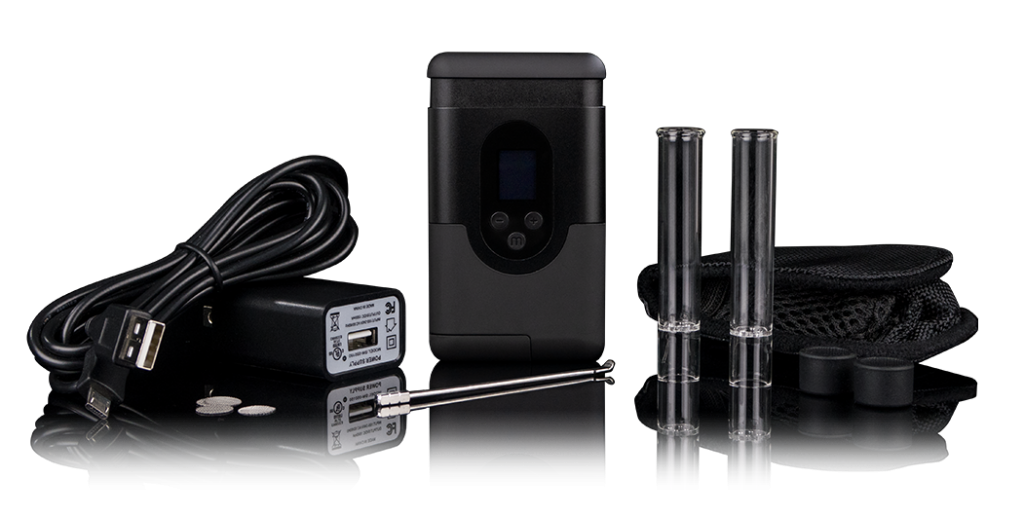 Check Out What People Are Saying About the Argo
Read Reviews
Reviews
Ive tried the original solo, solo II and the ArGo and I really like them all. If I had to chose between the Solo and the ArGo, id go with the Argo. I feel that the performance is identical between the two but my solo II ended up with a cracked display after a very minor impact. Arizer customer service went above and beyond and helped me out for a replacement. The ArGo design fits better into your pocket with a loaded tube compared to the solo II. Also I highly recommend a vape with a removable 18650 battery as its a very common battery that can be replaced easily. My friend has a original Solo thats over 8 years old and still works great. Having a battery that is easily swappable will extend the life time of these products by years. Ill continue to support Arizer's great products and great customer service.

J'ai le ArGo et j'ai eu un problème, L'afficheur a disparu et je je ne voyais plus l'écran. J'ai écrit au soutien et ils ont répondu assez rapidement. Jamais ils se sont défilés et ils m'ont demander d'envoyer mon vaporisateur par email et ils m'ont retourné un ArGo neuf pour remplacer la mienne. Je recommande Arizer car ils respectent leur garantie. Vous pouvez acheter sans hésiter. Merci pour votre excellent service!

Customer service out of this world. I had some trouble with my one year old Argo and attempted to contact Arizer through the site but because of my own typo in my email they were not able to reach me. After another attempt to reach out after not hearing back because of my error, Arizer staff immediately responded and instructed me to return my Argo for repair or replacement. I sent in my Argo the next day and got a replacement 3 days later in perfect working order. Arizer is and will always be my go to for vaporizers. This company again and again has proven itself and truly is better by design!!! Thank you Arizer for being true to you word in warranty and in customer service.
Write a Review
Q: What type(s) of materials can be used in the ArGo?
A: Our products are designed for use with Dry Herbal Materials only, not for use with any liquids, oils, concentrates, etc.
Q: What is the Dry Herb capacity in the ArGo?
A: The Maximum Capacity that a single ArGo Glass Aroma Tube can hold is approximately 0.3grams.
Pro tip: preload extra Glass Aroma Tubes for quick change outs.
Q: Can I use the ArGo for microdosing?
A: Yes, you can load the chamber of the ArGo Glass Aroma Tube with as much or as little as you prefer. For microdoses, lightly tamp down a small amount of herbs so it stays packed together. Alternatively, just load the chamber of the ArGo Glass Aroma Tube, preheat the device, insert the tube for 1-2 draws, then remove the Glass Aroma Tube and cap it with a Silicone Stem Cap to preserve the remaining material for future use.
Q: How long will a Full Battery Charge last?
A: The ArGo battery will typically last for 1.5 hours of use per charge and is easily interchangeable, allowing you to have spare batteries fully charged for extended use.
Q: Can I use a water filtration product/bubbler with the ArGo?
A: Yes, with the 14mm and 19mm ArGo Frosted Glass Aroma Tubes you can easily connect to the most common glass on glass downstem fittings.
Q: Does the ArGo come with a warranty?
A: Yes. The ArGo carries a lifetime warranty on the heating element, and a limited 2-Year warranty covering defects in materials or workmanship, excluding battery. Glass is not covered under warranty. Retain proof of purchase for warranty service. Returning the product and costs incurred are the responsibility of the user. Arizer will repair or replace warrantied items at our discretion. The warranty does not cover units damaged by dropping, tampering, unauthorized service performed or attempted, modifying the unit, misuse, or abuse.
Q: Can I return my device after I have used it?
A: Unfortunately, due to hygienic reasons we are unable to accept a return for a refund once the product has been used. However, we will be happy to help you familiarize yourself with your new vaporizer to get the best possible experience and troubleshoot any issues.