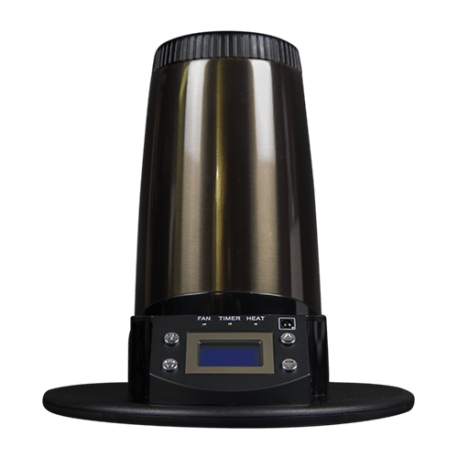 Adjust your Custom Session Settings at the push of a button, with quick access to commonly used features and settings. The convenience of the Remote Control quickly makes it a "Must Have" feature.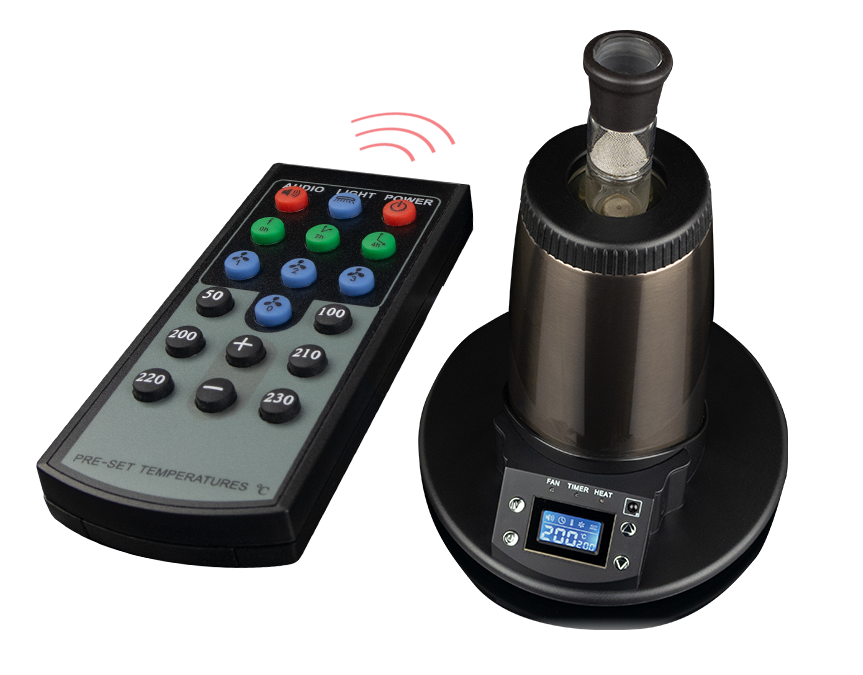 The choice is yours. Fill Balloons with thick vapor, use the Whip System for a direct draw (try using the fan and Whip together for assisted draw) or quickly freshen & set the mood with the Aromatherapy feature.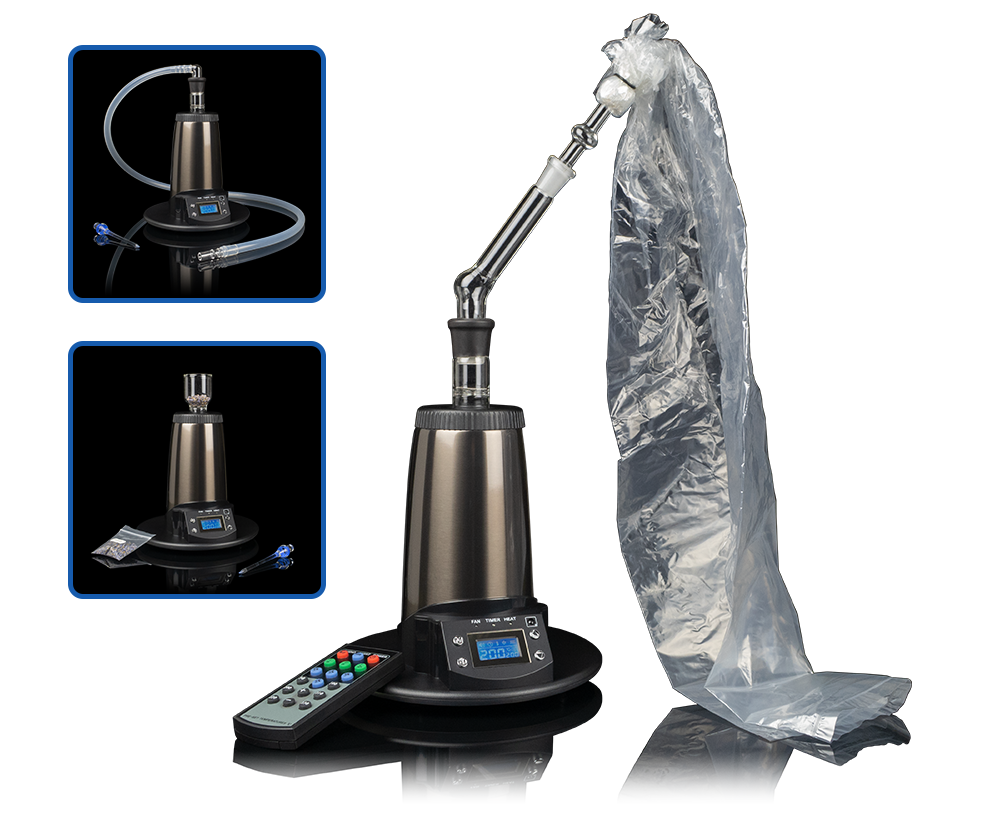 Easy To Use & Easy To Clean
User friendly parts and controls simplify your experience and make cleaning up a breeze.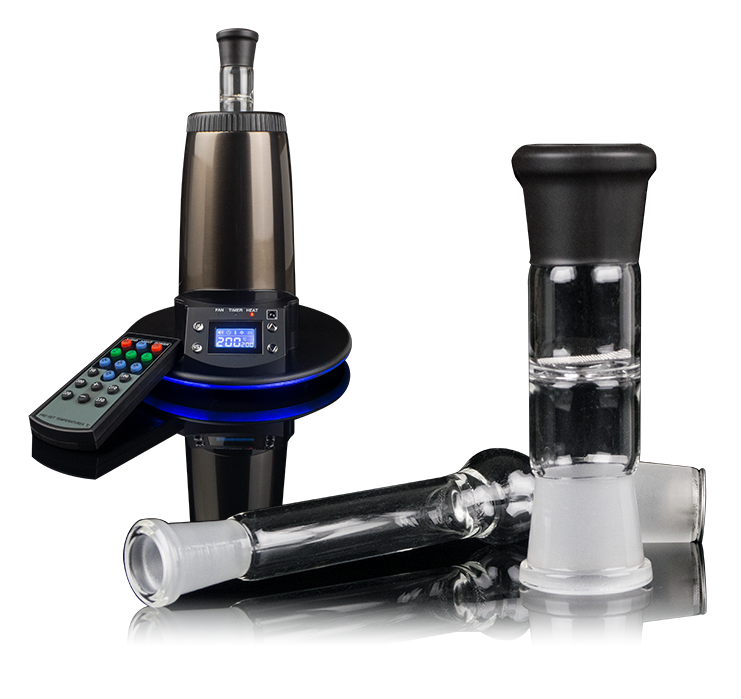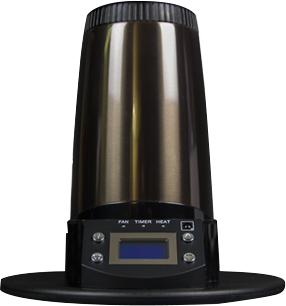 Precise Digital Temperature Control






Adjustable Auto Shut-Off Timer
1 x Extreme Q Multi-Purpose Heater
1 x Extreme Q Power Adapter
1 x Extreme Q Remote Control
2 x Extreme Q Glass Cyclone Bowl
1 x Extreme Q Glass Aromatherapy Dish
2 x Interchangeable Extreme Q Glass Whip Mouthpiece
1 x Extreme Q 3′ Whip (Silicone)
1 x Extreme Q All-Glass Mini Whip
2 x Extreme Q Balloon with Frosted Glass Mouthpiece
1 x Extreme Q Spare Flat Screen
1 x Extreme Spare Q Dome Screen
1 x Sample Aromatic Botanicals
1 x Extreme Q Owner's Manual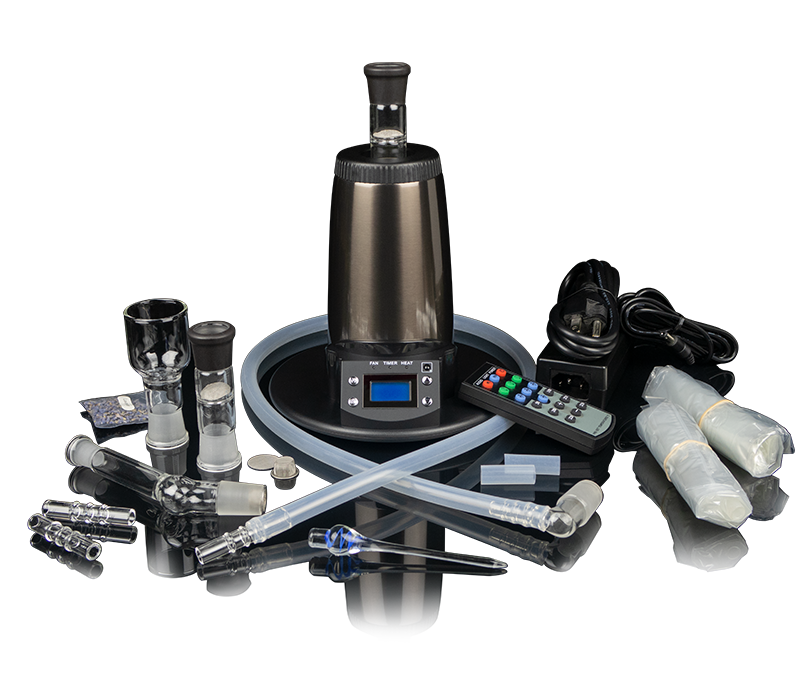 Check Out What People Are Saying About the Extreme Q
Read Reviews
Reviews
I have had this thing for over two years. I use it all day every day, constantly. It has no issue filling bag after bag. If this thing ever goes bad, I will defiantly be getting another.

le extrem Q est une merveilleuse machine, chauffe tres rapridement, et souffle doucement les herbe chauffé dans un ballon. un heater de salon parfait. j'ai commencé avec le SOLO, le extrem Q est parfait comme heater de table, je l'utilise regulierement, alternant entre extrem Q, le SOLO et le ARGO

Let me start off by saying that I have the Extreme Q for over 10 years. I was diagnosed with Acute Promyelocytic Leukemia in 2011. This thing helped me through the sh**ty days where my body was taking a beating getting chemo almost every day for years. So now here I am on the Arizer site to see about getting a hand held vape here but then see that they still sell the Extreme Q while Im hitting the one Ive owned for 10 years! Buy it. Its totally worth it plus some.
Write a Review